Hello, Betwinner360 Nigeria PAYMENTS:
We provide VIP
3 tickets with 3 to 5 odds
7 DAYS: 1950 Naira
14 DAYS: 3200 Naira
30 DAYS 5600 Naira

Payment methods include CARD, GT BANK, First Bank, Barter and VISA QR Code. Follow the instructions below to make payment.
How to pay from Nigeria
First, read instructions to the end.
Step 1: Select any package below and click the link. It will redirect you to another page
Step 2: Fill in your name and Phone number then click Pay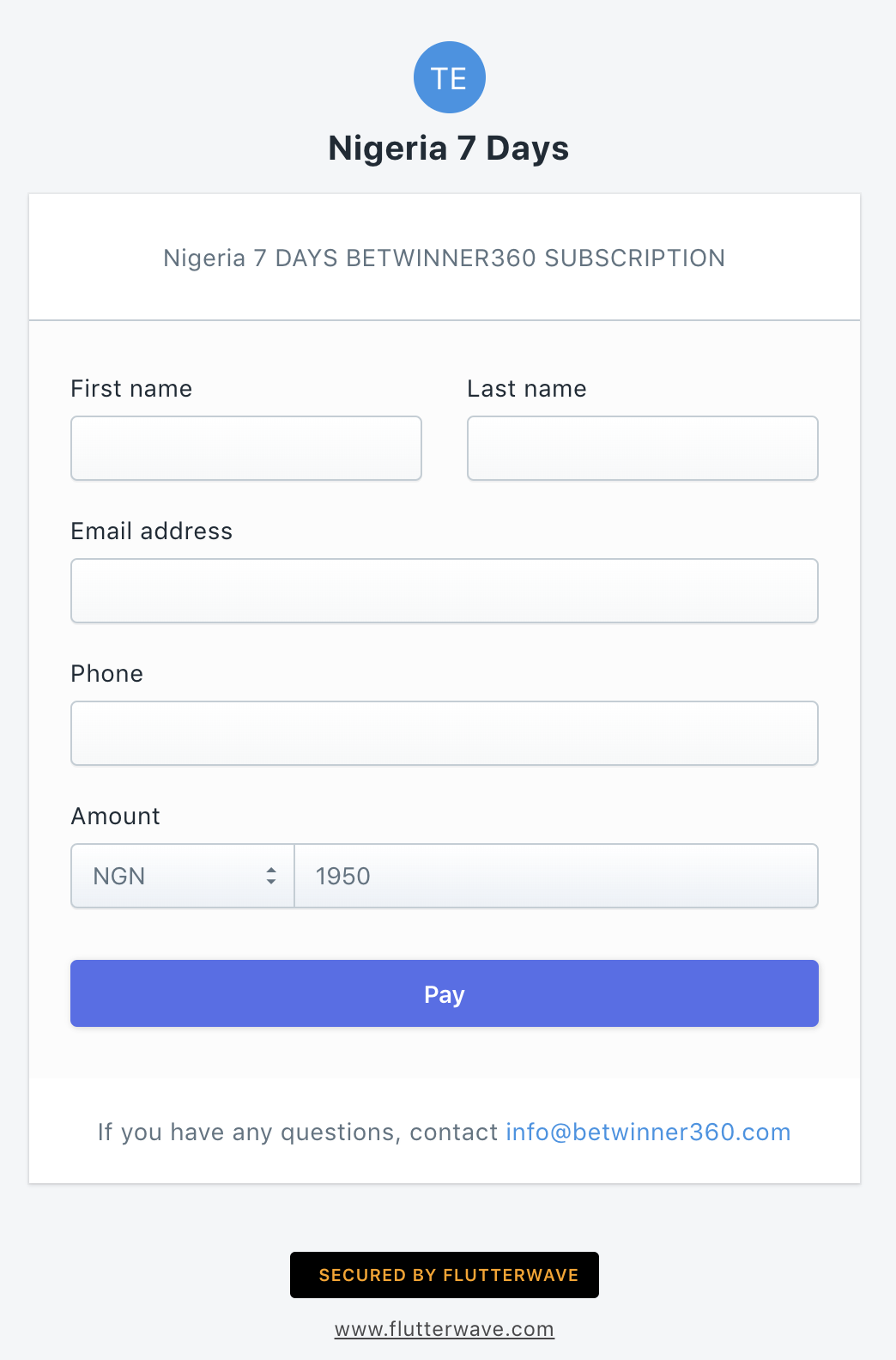 Step 3: Select your Favourite Payment Method among Card, Bank (GT Bank and First Bank), Visa QR Code and Barter. Follow the following screenshots for guidance.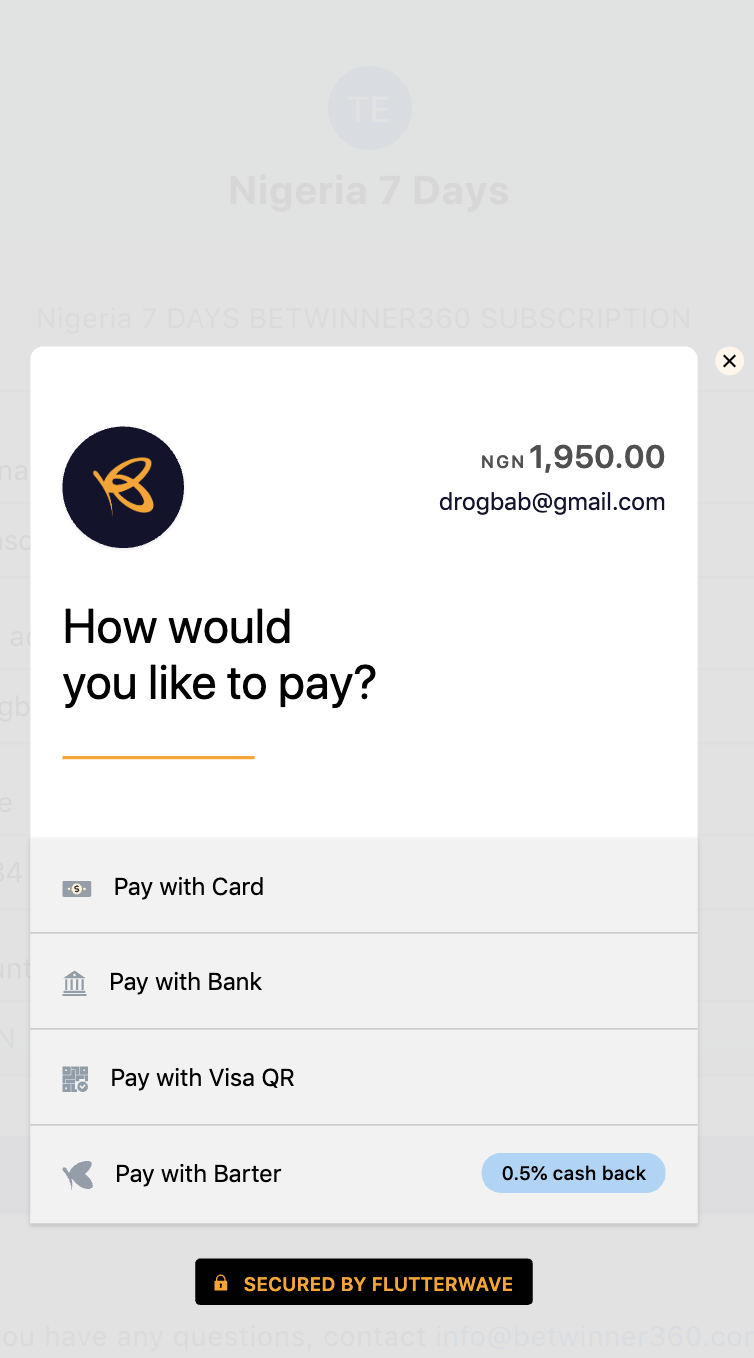 GT BANK or FIRST BANK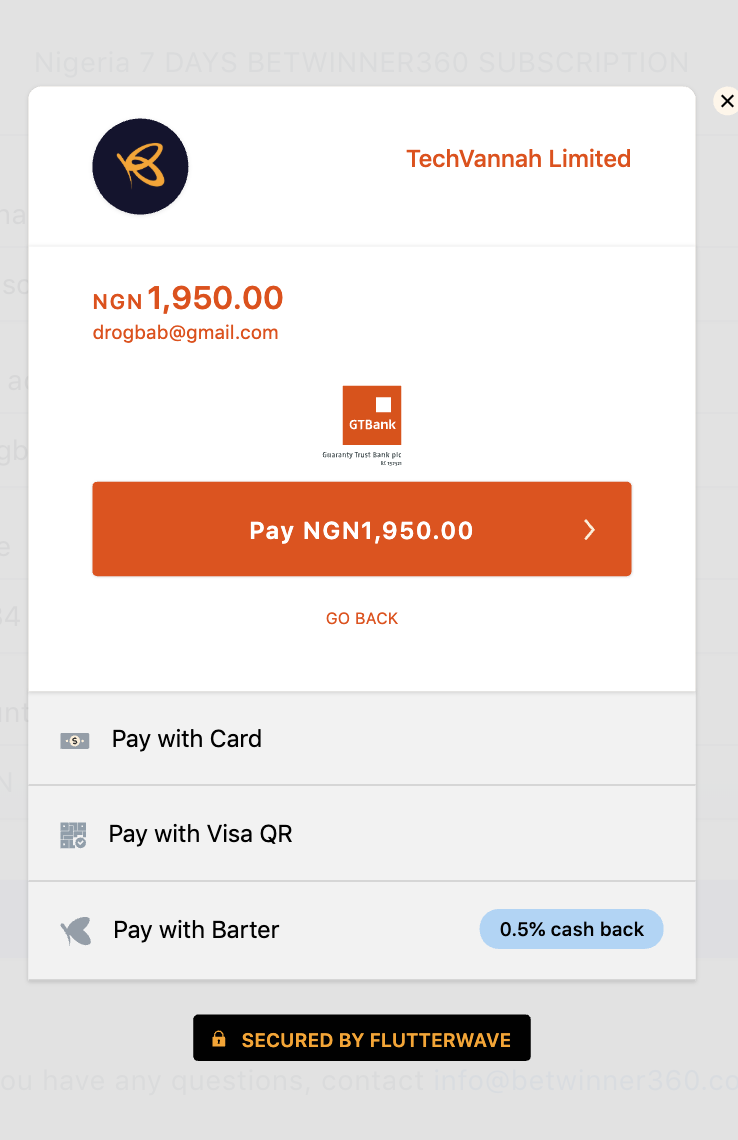 VISA QR CODE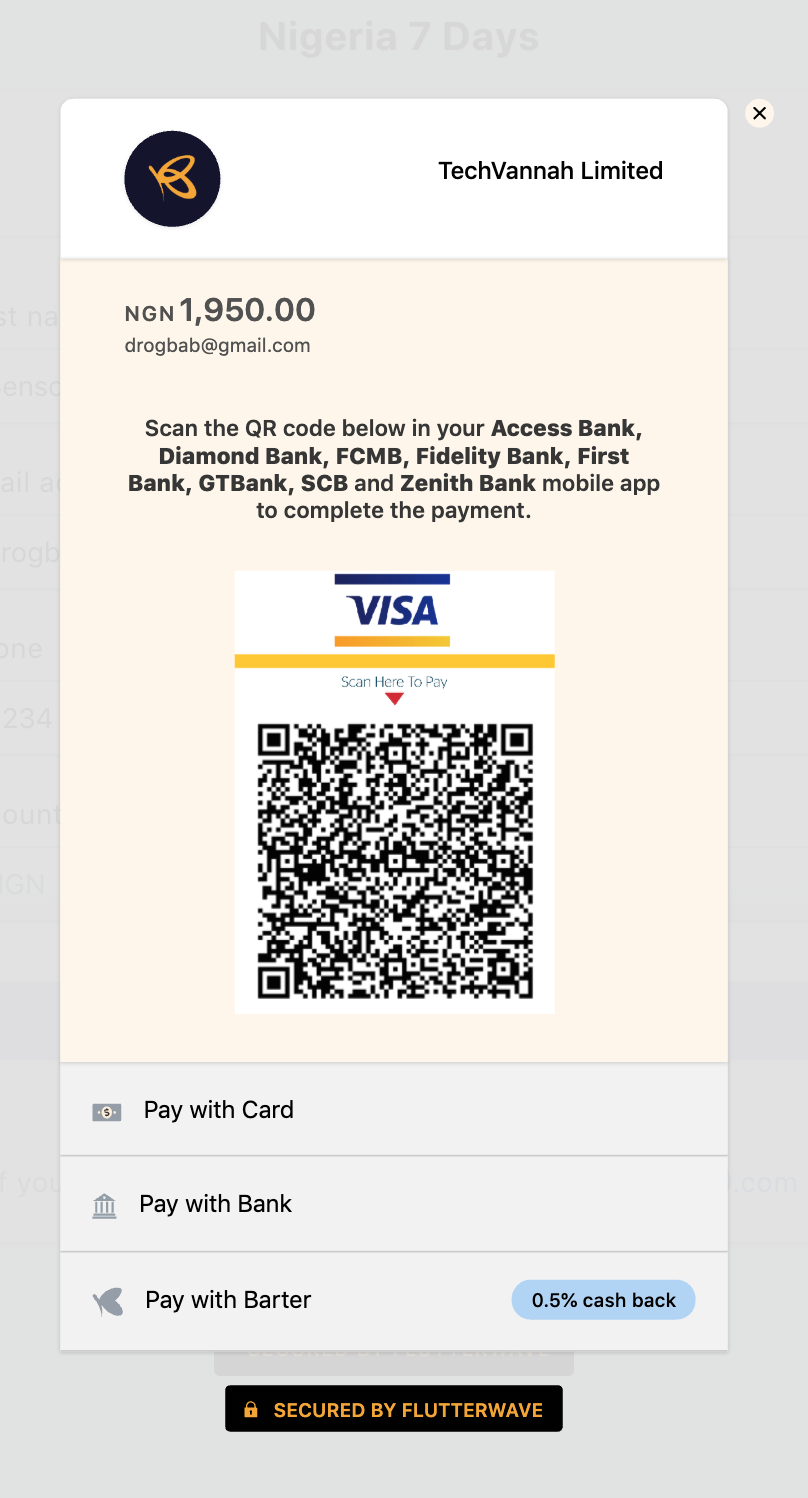 Card Payment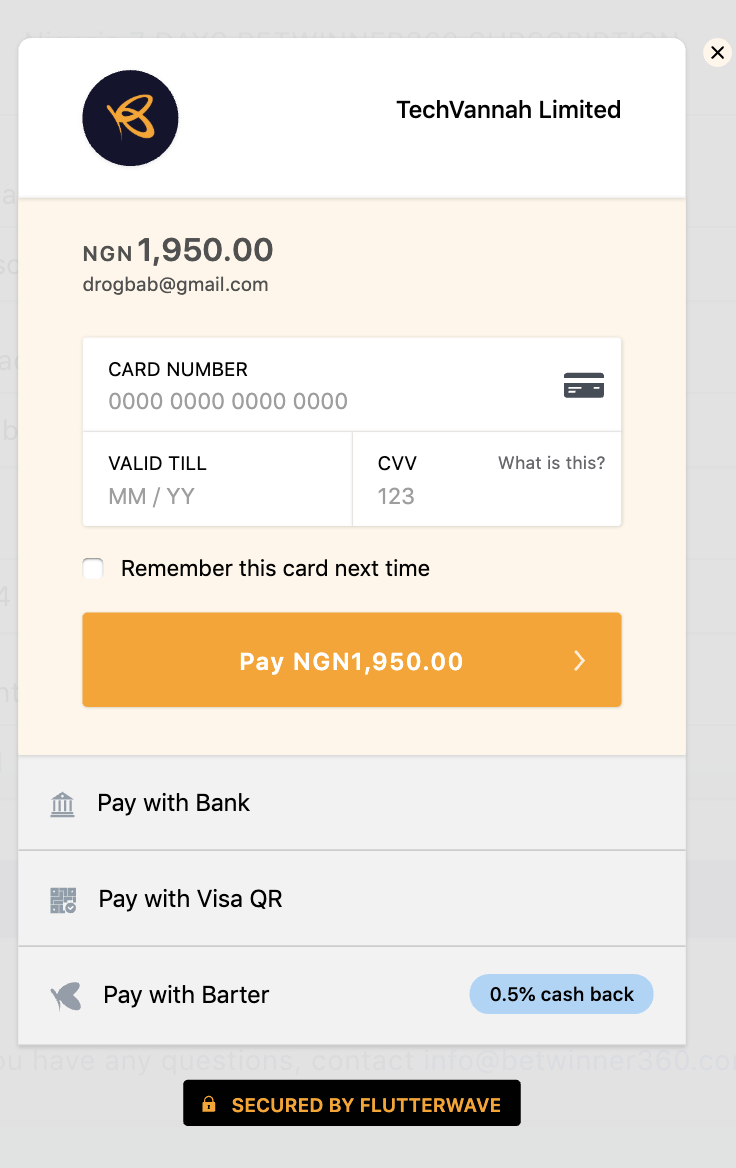 Step 4: Notify us you have paid.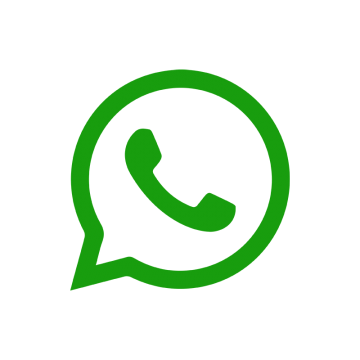 WhatsApp +254729993292
Step 5: Registration complete. We will send you an SMS and email to login our VIP App.